The Consortium believes in improving student health.
Every day we advocate for and support additional health services for all children,
because healthy children do better in the classroom.
Our Mission
The Consortium partners with school districts to ensure the successful implementation of the Medicaid School Health Services Program.
Our Vision
All students have the health services they need to be successful in school and life.
Our Values
Advocate for children's access to health services.
Anticipate and adjust our services to proactively meet needs.
Collaborate with stakeholders for improved outcomes.
Educate and support professional learning communities.
Increase opportunities and resources for school districts.
Our Impact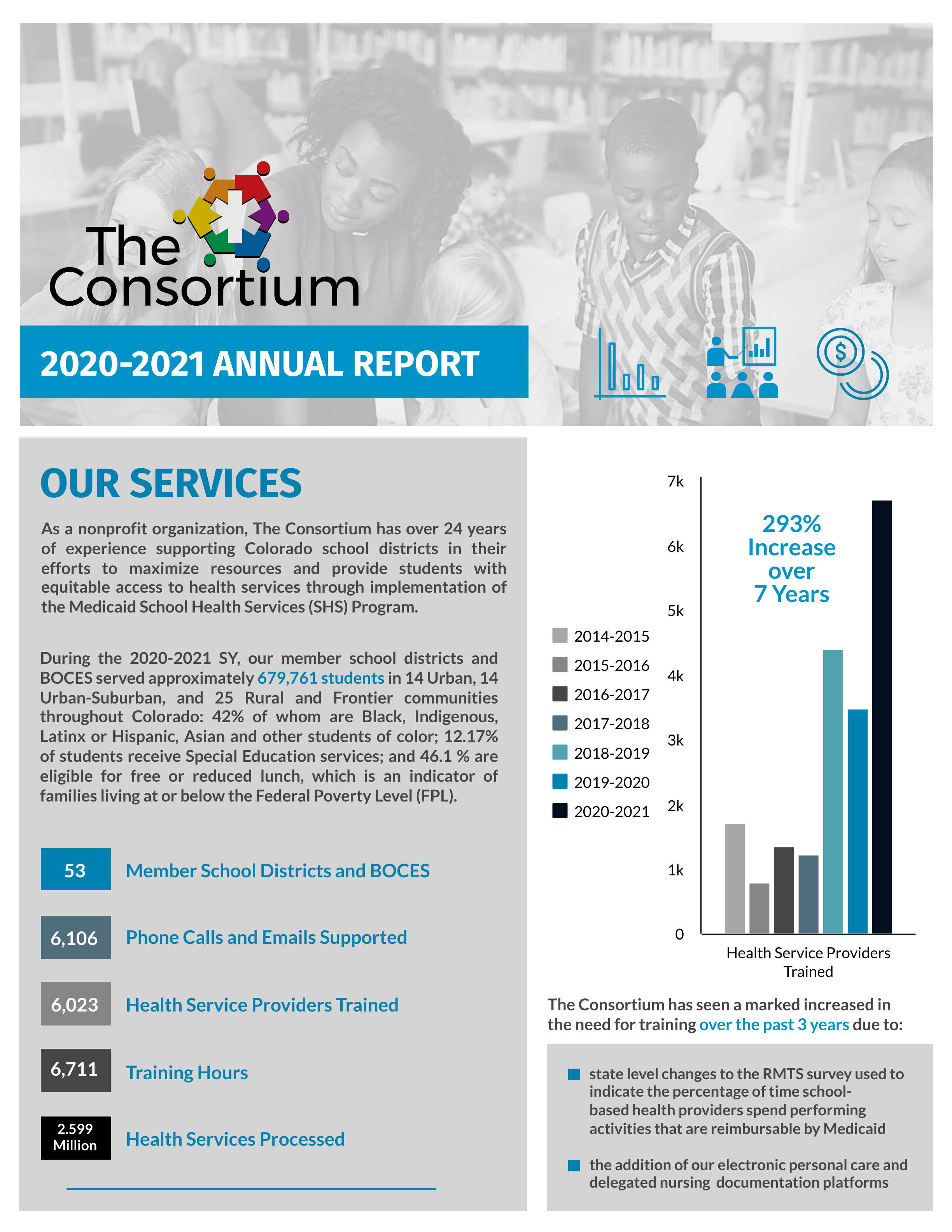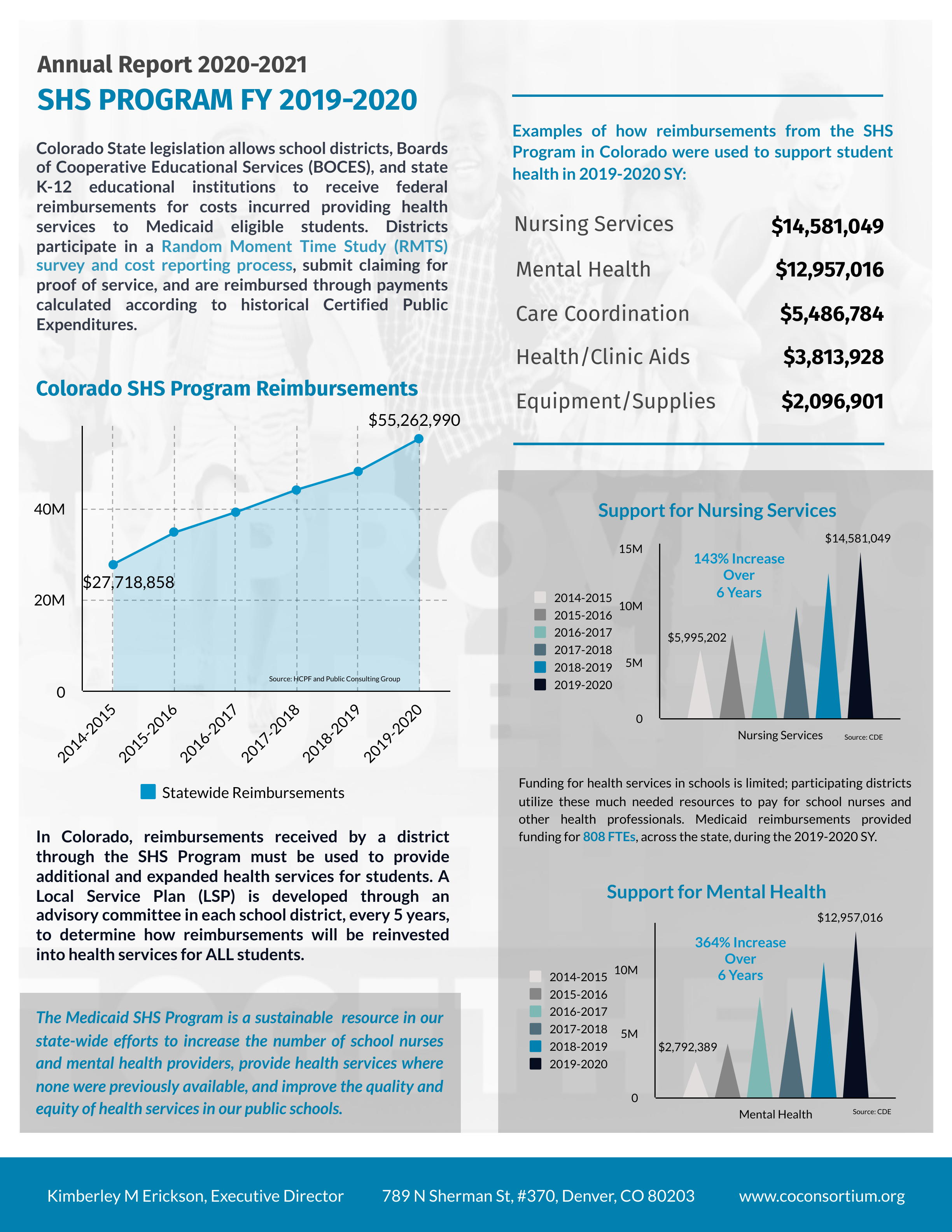 The Colorado School Medicaid Consortium (The Consortium) does not and shall not discriminate on the basis of race, creed, color, ethnicity, national origin, religion, sex, sexual orientation, gender identity, gender expression, age, physical or mental ability, veteran status, military obligations, marital status, genetic information or any other applicable status protected by state or local law, in any of its activities or operations. These activities include, but are not limited to, hiring and firing of staff, selection of volunteers and vendors, and provision of services. We are committed to providing an inclusive environment for all members of our staff, volunteers, subcontractors, and vendors.
The Consortium is an equal opportunity employer.